Use of the Pilot-ICE system at IM Consult
EFFICIENCY AND MANAGEMENT IS WHAT WE CAN GIVE YOUR BUSINESS
We take the quality of our projects and our obligations to our clients very seriously. Therefore, we use modern technologies for managing a project organization in our work.
Pilot-ICE Enterprise is a corporate management system for a project organization and information modeling processes.
The product is aimed at various design organizations: from medium-sized engineering companies and design departments of industrial enterprises to leading design institutes as part of industry holdings.
The tool serves to maintain organizational and administrative workflow, organize collective work on projects, secure data storage and automate the work of a design organization for the following tasks: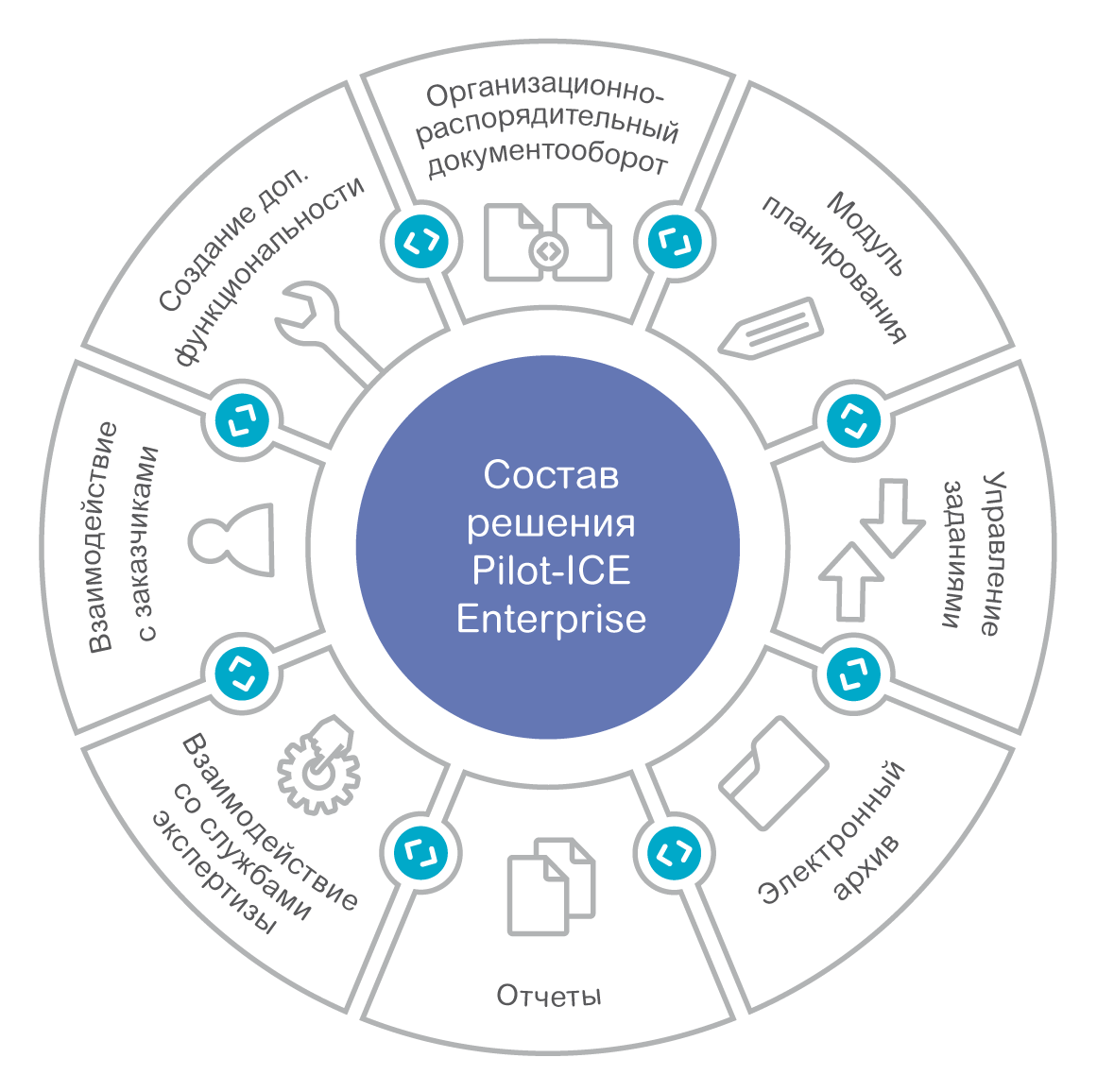 Organizational and administrative document management (Pilot-ECM)
Performing discipline management
Organization of team work while creating design estimates
Coordination of documents within the organization
Management of corporate content of a project organization
Interaction with contractors and customers
Interaction with examination services
Pilot-ICE Enterprise is: